The End of This World: Climate Justice in So-Called Canada online book launch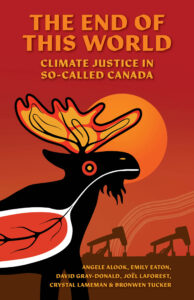 The climate crisis is here, and the end of this world—a world built on land theft, resource extraction, and colonial genocide—is on the horizon. The authors of the newly released book The End of This World: Climate Justice in So-Called Canada envision a near future where oil and gas stay in the ground; where a caring economy provides social supports for all; where wealth is redistributed from the bloated billionaire class; and where stolen land is rightfully reclaimed under the jurisdiction and sovereignty of Indigenous Peoples. The book is published as part of the Corporate Mapping Project.
Join us for a discussion with all six book authors (Angele Alook, Emily Eaton, David Gray-Donald, Joël Laforest, Crystal Lameman and Bronwen Tucker), led by academic and CCPA–BC research associate Clifford Atleo (Niis Na'yaa/Kam'ayaam/Chachim'multhnii). They will focus on the book as a roadmap to a livable future, where Indigenous sovereignty and climate justice go hand in hand, showing that the next world is both within reach and worth fighting for.
When: Tuesday, January 31, 4:00 – 5:30pm Pacific Time
Where: via Zoom webinar
You can order the book online or check what local bookstores have it here.
Speakers
Angele Alook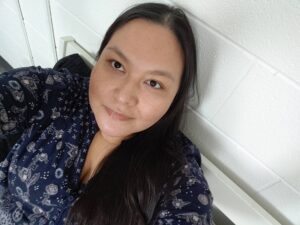 Angele Alook is an assistant professor in the School of Gender, Sexuality, and Women's Studies at York University. She is a proud member of Bigstone Cree Nation in Treaty Eight territory, where she has carried out research on issues of sociology of family and work, resource extraction, school-to-work transitions, Indigenous identity, and seeking the good life (miyo-pimatisiwin) in work-life balance. Her current research examines a just transition away from fossil fuels. She is an active member of the labour movement and a former labour researcher in the movement.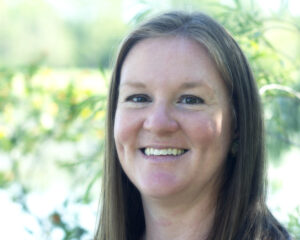 Emily Eaton
Emily Eaton is a professor in the Department of Geography and Environmental Studies at the University of Regina, in Treaty Four. She is a white settler doing research, teaching, and service devoted to addressing the climate and inequality crises at local and national scales and mapping pathways to transition that rectify the unjust colonial relationship that Canada has with Indigenous Peoples and marginalized communities.
David Gray-Donald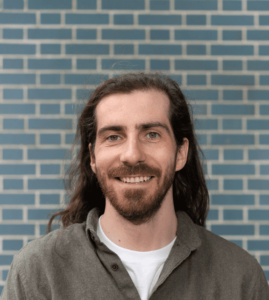 David Gray-Donald is a media worker, fundraiser, and climate justice journalist living in Toronto. He was the publisher of Briarpatch Magazine in Treaty Four (Regina, Saskatchewan), until 2019, and co-founded Resource Movement, a group of young people with class privilege or wealth working toward the redistribution of wealth, land, and power. He works as publicity and promotions manager at Between the Lines and is an editor with the Media Co-op.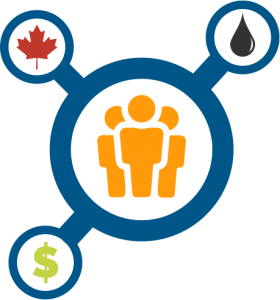 Joël Laforest
Joël Laforest is a writer, researcher, and organizer living in Calgary (Treaty Seven), and a producer and founding member of the Alberta Advantage podcast. His research critically examines the history of social democratic politics in Canada, and his writing has appeared in Briarpatch Magazine, Canadian Dimension, The Sprawl, and Jacobin.
Crystal Lameman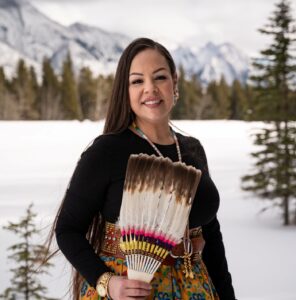 Crystal Lameman is a nêhiyaw mother of two and a proud member of the ᐊᒥᐢᑯᓵᑲᐦᐃᑲᐣ ᓀᐦᐃᔭᐃᐧ ᐯᔭᑰᐢᑳᐣ ᐅᐢᑌᓯᒫᐅᐧᔭᓯᐁᐧᐃᐧᐣ ᓂᑯᑖᐧᓯᐠ amiskosâkahikan nêhiyaw peyakôskân, ostêsimâwoyasiwêwin nikotwâsik Beaver Lake Cree Nation, Treaty Six, where she currently works as the government relations advisor and treaty coordinator. She is a researcher; policy analyst; and passionate Indigenous rights, Treaty, and environment defender, with a graduate degree in educational policy studies. She is currently pursuing a graduate degree in counselling psychology. Crystal's work is centred on the advancement of Indigenous economic, energy, and food sovereignty, and the realization of holistic wellness through her nêhiyaw ways of knowing and meaningful land-based practices.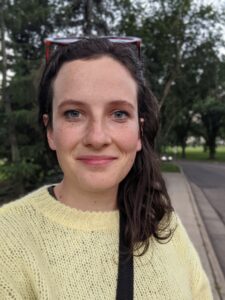 Bronwen Tucker
Bronwen Tucker is a researcher at Oil Change International and a community organizer with Climate Justice Edmonton. She got involved in politics through free tuition, fossil fuel divestment, and anti-austerity work as a student organizer in Tiohtià:ke (Montreal), and now calls ᐊᒥᐢᑿᒌᐚᐢᑲᐦᐃᑲᐣ Amiskwacîwâskahikan Beaver Hills House (Edmonton) home.
Cliff Atleo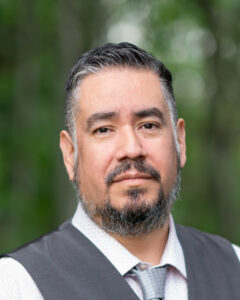 Cliff Gordon Atleo (he/him) is a Tsimshian (Kitsumkalum/Kitselas) and Nuu-chah-nulth (Ahousaht) assistant professor at the School of Resource and Environmental Management at Simon Fraser University. He is interested in how Indigenous communities navigate/adopt/resist neoliberal capitalism while working to sustain their unique cultural identities, worldviews, and ways of living. Cliff is particularly interested in how Indigenous leaders continue to assert agency within the confines of settler colonial politics and economics and work tirelessly to lead their communities in more sustainable directions. He has recently published on Indigenous water and land relations, Indigenous community responses to the Trans Mountain pipeline and is working on several exciting research projects on cleaner marine transport and Indigenous community responses to crises such as COVID-19 and climate change.
Author:
Corporate Mapping Project